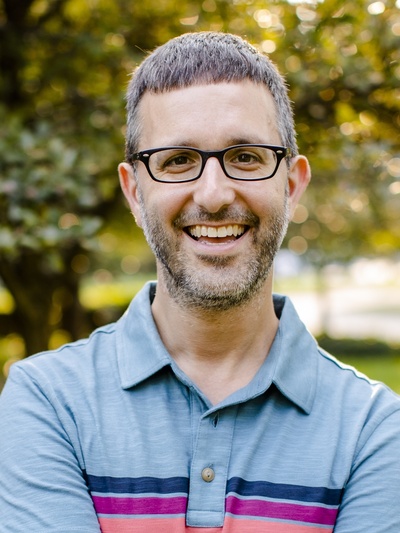 Isaac Weiner
Principal Investigator, American Religious Sounds Project
433 Hagerty Hall
1775 College Rd
Columbus, OH 43210
Isaac Weiner joined the department in Autumn 2013 as an assistant professor in religious studies. His research considers the implications of religious diversity for American public life, focusing especially on the concrete challenges that have arisen when communities have encountered each other in public spaces and how American law has mediated and shaped those encounters. He brings a multidisciplinary approach to considering these questions, with training in American religious history, legal and political theory, sensory and material culture, and theory and method in the study of religion. His first book, Religion Out Loud: Religious Sound, Public Space, and American Pluralism (NYU Press, 2014), analyzes the politics of religious pluralism in the United States by attending to disputes about religious sound in the public realm. He also has published articles on secularism, cultural memory, and sensory history. He teaches a variety of classes on religion and American culture.
Selected Publications
Religion Out Loud: Religious Sound, Public Space, and American Pluralism (NYU Press, 2014).
"The Senses in Religion: Pluralism, Technology, and Change in the Twentieth Century," in A Cultural History of the Senses in the Modern Age, ed. David Howes (Berg, forthcoming).
"Sonic Differences: Listening to the Adhan in a Pluralistic America," in Sensational Religion: Sense and Contention in Material Practice, ed. Sally Promey (Yale University Press, forthcoming).
"Calling Everyone to Pray: Pluralism, Secularism, and the Adhān in Hamtramck, Michigan," Anthropological Quarterly, forthcoming.
"Sound," in "Key Words in Material Religion," special issue, Material Religion 7, no. 1 (2011): 108-115.
 "Sound and American Religions," Religion Compass 3, no. 5 (September 2009): 897-908.
"Displacement and Re-placement: The International Friendship Bell as a Translocative Technology of Memory," Material Religion 5, no. 2 (July 2009): 180-205.
Areas of Expertise
American religions
Religious pluralism
Religion and law
Material and sensory cultures of religion
Religion and sound
Theory and method in the study of religion
Education
Ph.D. in Religious Studies, University of North Carolina at Chapel Hill
B.A. in Religious Studies, Yale University